Is PMS Hotel Management Software the Solution to Streamlining Check-In and Check-Out Processes?
5 min read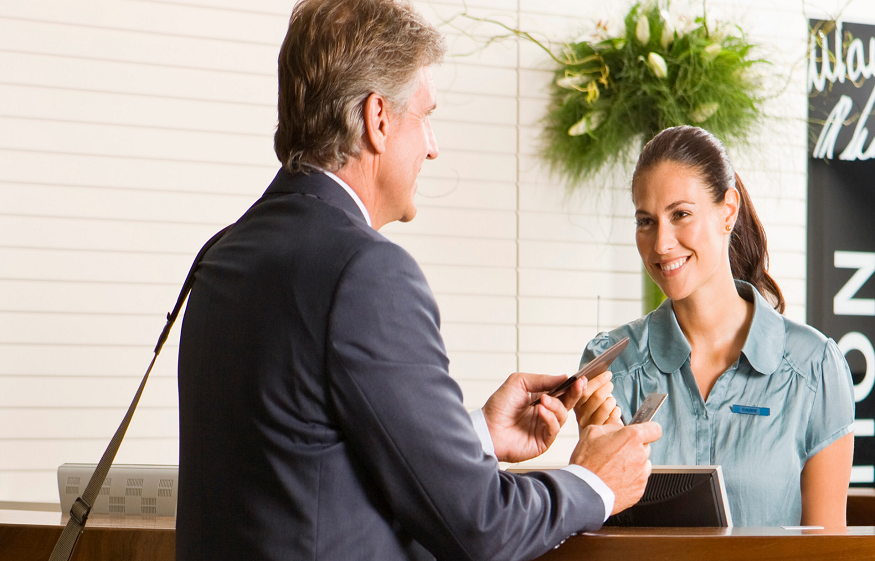 The check-in and check-out procedures' effectiveness can significantly impact a guest's overall experience in the quick-paced hospitality business. Both visitors and hotel personnel may experience delays and dissatisfaction as a result of traditional manual methods of conducting these duties. However, hotels today have strong capabilities to automate these operations thanks to the development of Hotel Management System and PMS (Property Management System) hotel management software. Let's look at how PMS hotel management software can effectively manage check-ins and check-outs, improving client happiness and streamlining hotel operations.
Using PMS Hotel Management Software to Simplify Guest Registration
PMS hotel management software provides a simple and user-friendly interface for guest registration. Hotel personnel can rapidly record visitor preferences, information, and special requests to save time. The digital registration procedure speeds up check-in and reduces errors, assuring correct guest information for a hassle-free stay.
Real-time room allocation and availability
A flawless guest experience in the hotel sector depends on real-time room allocation and availability. The check-in process should be quick and easy so guests can enter their desired rooms without delay. Since the introduction of Hotel Management Systems and PMS (Property Management System) hotel management software, hotels are now able to provide quick room allocation and real-time updates on room availability.
Instant Room Inventory Visibility
Hoteliers and front desk workers have immediate access to room inventory thanks to HMS integration with this hotel management software. They can keep track of each room's current status through a central dashboard. Thanks to this real-time information, staff can immediately determine which rooms are empty, occupied, or being cleaned, which streamlines the allocation procedure.
Dynamic Occupancy Status Updates
Dynamic updates on the occupancy status of rooms are made possible by the integration of PMS hotel management software with room management modules. The system automatically updates the room status to reflect the following guest's availability once a guest checks out. Providing a real-time update reduces the chance of overbooking, and guests are only presented with available rooms.
Effective Management of Last-Minute Reservations
Real-time room allocation and availability are beneficial for managing walk-ins or last-minute reservations. The front desk personnel can immediately verify room availability and assign accommodations depending on the guest's preferences when a guest arrives without a reservation. This flexibility in managing last-minute reservations improves customer happiness and maximizes hotel usage.
Online booking platforms with seamless integration
Online booking channels and platforms are frequently integrated with this hotel management software. These platforms allow visitors to make reservations, and the system instantly changes room availability. By ensuring that customers may make reservations based on the most recent room availability, this integration lowers the possibility of booking conflicts.
Individual Room Assignment for Loyalty Members
Real-time room allocation and availability provide further perks for customers signed up for the hotel's loyalty programs. When making a reservation, the system may identify loyal customers and assign rooms depending on their preferences and level of loyalty. This unique room assignment gives their trip a special touch and business from visitors.
Improved Housekeeping Communication
Coordination with housekeeping crews depends heavily on real-time room allocation and availability. The housekeeping crew is informed by the system when a room is departed that it needs to be cleaned and ready for the following guest. This adequate communication guarantees no unnecessary delays in getting rooms ready for check-in.
Streamlining room blocks and group reservations
Real-time allocation of rooms is essential for hotels managing group reservations or events. The system can allocate rooms based on room blocks set aside for particular groups to ensure that group guests are quickly checked in and accommodated without any confusion.
Options for Express Check-In and Mobile Check-In
There are frequently quick and mobile check-in options with this hotel management software. Before arriving at the hotel, guests can complete check-in procedures online or through a mobile app. With this convenience, visitors may skip the front desk and go straight to their rooms, saving time and raising customer satisfaction.
Integrating Key Card Systems Effortlessly
One of its core benefits is the seamless integration of this hotel management software with critical card systems. After checking in, visitors can have their room key cards created instantly, giving them easy access to their lodgings. This integration expedites the check-in procedure and guarantees increased security and guest convenience.
Effective Check-Out and Payment Processing
Payment processing during check-out is made simpler by this hotel management software. Viewing their bills allows visitors to pay any outstanding sums promptly and correctly. The system provides payment options, such as credit card, cash, and mobile payment, to better serve customers and facilitate check-out.
Enhanced interaction with visitors
PMS hotel management software has improved communication between staff members and guests. Welcome emails and check-in confirmations are just two examples of the automated messages that let guests know about their reservations and upcoming stays. Prompt communication speeds up the check-in process by allowing hotel staff to prepare for guests' arrival and assisting customers in making more efficient travel plans.
Simplifying Group Booking and Event Check-In
Optimizing check-in procedures utilizing this hotel management software is crucial for hotels managing group reservations or events. The system oversees room blocks, distributes bookings, and organizes group arrivals to guarantee that guests enjoy a quick and structured check-in experience.
Effectively handling visitor requests
Guests may make particular requests during check-in, such as hotel upgrades or late check-outs. Effective administration of such demands is made possible by this hotel management software. The hotel personnel can quickly determine room availability and satisfy guest requests, providing individualized service that raises customer happiness.
Conclusion
In conclusion, PMS hotel management software has proven to be The best method for streamlining check-in and check-out procedures in the hospitality sector. The system streamlines check-in, saving visitors and hotel personnel time by providing real-time room availability, mobile check-in alternatives, and a more straightforward guest registration process. A hassle-free and enjoyable guest experience is further enhanced by rapid payment processing and seamless interaction with key card systems. A vital tool for streamlining visitor requests, managing group reservations, and boosting client satisfaction, this hotel management software also improves guest communication and group bookings. A well-installed PMS hotel management software is essential for leaving a lasting, favorable impression on each visitor in a sector where first impressions are significant.